About Jenn - Team Lead
Jenn and her husband Sean, have been married for 22 years and are the parents of two children, Tanner and Skylar. When the work day is done, Jenn enjoys her time with family and friends and creating memories together, with Lake Tahoe and Costa Rica ranking among her favorite destinations. Jenn graduated from the University of California, Los Angeles and is a loyal Bruin and sports fan. Jenn pairs her natural enthusiasm with a commitment to give back to her community and city.
Building a partnership to buy or sell a home requires listening closely to the needs and goals of each client. Communication is critical and is the cornerstone of Jenn's approach to real estate sales. Many homebuyers feel they have little meaningful contact with their agent after the initial contract is signed. Jenn Blake appreciates the importance of ongoing communication with her clients to keep them updated each step of the way.
To achieve superior results, Jenn approaches each sale with creative insight based on the unique features of the property, the needs of the seller and a comprehensive understanding of the marketplace. This is a "360 degree" marketing strategy combined with professional staging generates the best possible exposure for her clients. With nearly two decades of experience and negotiation training, Jenn works tirelessly to obtain optimum results during this emotional process.
About Megan - Buyer's Specialist
Megan has a proven reputation for excellence, hard work, and success in helping people with the biggest decision of their lives.
Megan has enjoyed a dynamic real estate career in San Diego for over 10 years and made the fortuitous decision to join the Jenn Blake Real Estate Group almost 7 years ago. Megan and Jenn's synergy and shared approach to business is a natural off-shoot of the camaraderie and friendship they already enjoyed as friends and neighbors growing up together in Scripps Ranch. Their client-centered approach to real estate has allowed them to develop a team dynamic focused on specialization and development of expertise in their individual roles as a listing agent and buyers agent.
As a Buyer's Specialist, Megan works exclusively with buyers and has her finger on the pulse of the local market. She has intimate knowledge of San Diego neighborhoods and has insight about homes before they even hit the market. Her extensive network of resources, her vigilant and consistent search of the marketplace, and her expert negotiation skills make the difference between disappointment and realizing your dream home!
Megan is a native of San Diego and currently resides in Scripps Ranch with her husband and two sons. She thoroughly enjoys all that San Diego has to offer, from building sand castles on the beach with her children, to running around Miramar Lake and hiking Cowles Mountain with friends and family.
About Kathy - Listing Coordinator
Since 1992, Kathy Dohner has been passionate about helping others realize their real estate dreams. She started her real estate career in Northern California at Seville Properties, marketing and selling homes to high tech professionals throughout Silicon Valley. Her original focus on professionalism and ethical business practices remain top priorities. When representing a client, Kathy builds a relationship that endures. She connects with her clients, learning their needs and lifestyles, which allows her to successfully pair them with the home of their dreams in just the right neighborhood. Kathy thoroughly enjoys working with buyers. Kathy believes in the highest level of personal service and professionalism and exhibits that daily in her interactions with clients and fellow Realtors. With a background in Marketing and Sales she effectively highlights the unique qualities of each home and has a proven track record to achieve top dollar for her clients. She is considerate to the needs of a family or individual selling their home and streamlines the process to provide a positive experience. Kathy joined Pacific Sotheby's International Realty in 2016. She is married with three children and has lived in San Diego County for most of her life. She is an active volunteer in her community and schools of North County, with an especially generous heart for families with special needs children and adults.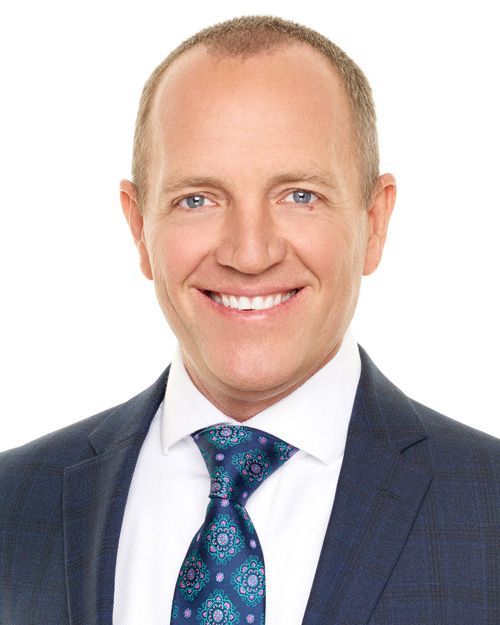 About Sean - Operations Manager
Born in Tucson, he moved with his family at an early age and considers himself a San Diego native, residing in Clairemont, Mira Mesa and Scripps Ranch. Sean caught the real estate bug early and bought his first property at 20 years old. Since then, he has also purchased and manages income property. As Operations Manager at Jenn Blake Real Estate, he enjoys the opportunity to work with people, creating lifelong relationships and friendships. He has great vision, attention to detail and is a perfectionist. Working with his creative thinking warrants satisfaction when he successfully takes a home sale from start to finish.

Sean's priority is to prepare each home for sale in a way to provide the best possible first impression to garner excellent results. He starts by learning the history of all recent upgrades and repairs, and the "ins-and-outs" of each home. Sean meets with various trades and contractors, regularly visits all listings to make sure they are always showing their best, and has been known to get his hands dirty too, from cleaning out rain gutters, caulking counters, pressure washing concrete, painting, etc. However, he fears heights and birds, so don't ask him to get on your roof or remove an unwanted flying friend from your house!

Sean's passions include: Family, Surfing, Soccer, Snowboarding, Biking and just about anything that includes lakes and oceans. And, he lives by the "The Golden Rule" to always treat people how you would like to be treated!